Testimonials
Independent, unbiased, unsolicited testimonials
submitted by some of our many satisfied patients.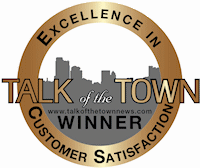 If you need a perio come to the best.
Dr Linden is a caring talented and very experienced periodontist. Due to gum problems probably stemming from poor genes I have had to see a number of periodontists. He is hands down the very best. He takes the pain out of dentistry.
If you think you might have periodontal disease, you are probably right!
I had periodontal laser surgery completed for my gums and I'm happy to tell everyone that the procedure and outcome were not only painless but the areas healed super fast, and I feel like I my gums have been restored to the healthy state they once were. Dr. Linden is the best and I highly recommend him for all your periodontal needs. He will truly get you back to where you should be, healthy! His assistant Patti helped me through every step and is kind and compassionate.
Great Experience
Dr. Linden has done an incredible job in giving my oral health new life. The laser used to treat my peridontitis was virtually painless. Dr. Linden explained everything ahead of time and there were no surprises. I would highly recommend his services.
...An excellent periodonist
Dr Linden is an excellent periodontist. He performed surgery on me and my wife, and he did an excellent job.
Run...Don't Walk to Dr. Linden's Office!
Several years ago I was informed by another dentist that all of my teeth needed to be extracted because of severe gum disease and bone loss. I was devastated and depressed. Thankfully, I sought another opinion and was fortunate enough to find Dr. Linden. Once examined, he reassured me that I was a good candidate for the LANAP procedure, and that only two teeth needed to be pulled because of prior root canal work that had been performed by another dentist.
Well, I was thrilled with the good news! So in March of 2018, I had all four quadrants of my teeth worked on. Never before had I experienced painless dentistry. Dr. Linden is extremely gentle, even when administering the Novocain...I barely felt anything! And, he describes the procedure step-by-step, thereby avoiding any unexpected sensations.
Dr. Linden's skillful hands are augmented by his Assistant, Patti. Her caring and compassionate presence soothes one's nerves like an all-natural sedative. Therefore, I highly recommend the services of Dr. Eric Linden.
No Pain
Dr. Linden was extremely caring and gentle with me. I had the LANAP procedure, which is a treatment that uses a laser to treat periodontal disease. I can't believe how painless it was. Aside from a few injections of a local anesthetic which I barely noticed, there was literally no pain both during and after the gum surgery. It is hard to call it surgery because there was no pain and no bleeding that I saw. Dr Linden and his assistant Patti could not have been nicer or more efficient. I highly recommend them.
Expert and Highly Caring
An expert in the field and a caring individual. I highly recommend him to anyone interested in LANAP, which uses a laser to treat periodontal disease. Educate yourself about LANAP and if you decide on that treatment or for that matter, any related periodontal or other dental treatment, I don't think you could better than Dr. Linden and his extremely capable assistant Patti.
LANAP Instead of Surgery Saves the Day
I had developed a large abscess and had been told I had periodontal disease that needed surgery right away. I was terrified and put it off for months before I found Dr. Linden. His laser LANAP procedure was mercifully brief and amazingly comfortable. Within two hours, my entire mouth had been treated and within 48 hours it was hard to notice that anything had been done. My mouth is now much healthier and less dry, and my gums are not tender all the time anymore. My breath is sweeter and tongue clearer. But best of all my teeth are protected and will last longer. Call Dr. Linden!! Give your mouth a Healthy Future!!
I am rating my overall experience at Dr. Linden's office a full five stars. I would give more if I could.
I discovered that I had seriously advanced periodontal disease shortly after an accident in which two of my teeth were knocked out. My periodontitis went unnoticed by me due to the lack of any pain in my teeth or any bleeding of my gums. Little did I know, however, that this silent disease was not only causing recession of my gums but also loss of the bone that held my teeth in place. Attending physicians in the oral surgery department, two general dentists, and another dentist specializing in dental implants all recommended to me that my remaining teeth needed to be extracted due to all of the bone loss. I was in complete despair at the prospect of losing all of my teeth until I found out about LANAP and I met Dr. Linden. Not only was I lucky to have discovered LANAP, I was extremely fortunate to have had Dr. Linden perform the procedure. He's one of the first periodontists to practice laser gum surgery on the East Coast and as an experienced periodontist, he incorporates traditional methods in addition to the laser treatment. Given my situation and fearing that I would have to extract all of my teeth, I was prepared to endure whatever pain I would have had to, no matter how excruciating, in the hope of saving as many of my teeth as I could. I promise you that the LANAP procedure with Dr. Linden was absolutely PAINLESS. The only slight discomfort came from keeping my mouth open wide for an extended period but even that was easily remedied by Dr. Linden's dental assistant and office manager, Patti, who instinctively rubbed the area of the joint in my jaw bone. I am rating my overall experience at Dr. Linden's office a full five stars. I would give more if I could. From the way Dr. Linden and Patti treated me the moment that they met me, with their realistic optimism, through to the end of the LANAP procedure, it was all done with a personable professionalism that I truly appreciated. It's too early to tell if LANAP has saved my teeth but I am so thankful to Dr. Linden and Patti for giving me reason to realistically hope that I can. I will follow their post-op instructions as if they are gospel because as far as I am concerned, Dr. Linden is seriously my dental messiah.
If there ever was such a thing as a "painless" dental procedure -- this is where to go for it.
Dr. Linden has been treating me for over ten years. I have had gum surgery, laser, an implant and regular check ups with him. He is patient, thorough, very up to date on available treatments and alternatives. If there ever was such a thing as a "painless" dental visit/procedure -- this is where to go for it. I can't thank Dr. Linden and Patti enough for holding my hand on several occasions and having a "bedside manner" second to none. Thank you so much! Diana
Dr. Linden has been nothing short of miraculous in his care of my family.
My family and I have been patients of Dr. Eric Linden for 30 years. During that time he has treated us for varying stages of gum disease, from simple to complex, routine checkups, and emergencies. He is always conservative but sensible in his approach to treatment. He explains in detail any options and what the treatment, prognosis, and cost would be before beginning any work. He is extraordinarily compassionate and is extremely considerate of the patient's comfort while the procedure is being done. He is always available to the patient after treatment should any questions arise. Dr. Linden has performed countless cleanings, surgeries, and laser treatments on us. He says abreast of the latest techniques and has been at the forefront of the new and remarkable treatments with lasers. Dr. Linden is an Assistant Clinical Professor of Periodontics and Implantology at
Columbia University School of Dental Medicine and Columbia Presbyterian Medical Center(more)
. Dr. Linden is one of the most reputable and respected periodontists in the country. In conclusion, I think Dr. Linden has been nothing short of miraculous in his care of my family. My elderly mother goes to him, my kids go to him. I wouldn't go to anybody else.
Dr. Linden is the best periodontist I have ever gone to.
Dr. Linden is the best periodontist I have ever gone to. I was sent to him to confirm my dentist's evaluation that two teeth needed to be removed. Instead of pulling the teeth, Dr. Linden used laser therapy to save both teeth. Additionally, in another area of my mouth where I was missing two teeth, Dr. Linden placed two dental implants. They went in perfectly with no pain or side effects during or after the procedure. I didn't even need an aspirin. I highly recommend him as a periodontist who will do what is necessary and do it perfectly.
This procedure saved me from losing my teeth.
I have been to see Dr, Linden for many years in both his NY and NJ offices. He used the laser procedure to repair my gum disease and regenerate my bones. This procedure saved me from losing my teeth. He is very patient and considerate. He explains everything he will do and there is very little pain because there is no surgery. I would definitely recommend him to anyone needing gum repair.
I would recommend it to anyone interested in saving their teeth from periodontal disease.
I had laser periodontal surgery in February, 2013. It was the only surgery that could have saved my teeth because they were getting loose. The surgery went smoothly and my teeth have tightened up after the surgery. Dr. Linden is very professional and did a great job. Patti, his assistant, is excellent and they both make you feel at ease. The surgery was relatively painless and I would recommend it to anyone interested in saving their teeth from periodontal disease.
LANAP Trumps "Slice and Dice"
I endured the traditional "slice and dice" treatment for gum disease in 1995. It is a painful procedure and in the long term was not successful for me.
I have needed follow up treatment for some time. Fortunately, in March, 2014, I discovered the Laser-assisted new attachment procedure (LANAP) through online research. The LANAP procedure Dr. Linden employs is state of the art and virtually pain free. In about sixty minutes the whole mouth procedure is complete and there is virtually no rehab time involved. Two days after surgery I was able to eat and chew normally. What I noticed immediately, compared to the traditional surgical procedure, was the minimal, if any, gum line rescission.
Seven months after treatment I am symptom free and I am able to enjoy eating painfree. Dr. Linden and his assistant, Patti, are consummate professionals. They have a pleasant, gentle manner and make the entire dental procedure a pleasant one.
These are real professionals, you can't go wrong.
I started treatment on July 10, 2014 for periodontal disease with Dr Linden in his NYC office. I was fearful at first, but with reading the reviews from some of his other patients having had no pain, I actually got  less anxious on getting it done. I needed work on both my upper and lower molars where I was losing bone and I can honestly say, the reviews were right, there was no pain at all! The procedure took approximately 2 hours and although numb for another hour, once the novacaine wore off, I was completely fine, nor was I even bleeding and started healing 3 days later. I was put on a diet of soft foods and returned on the 28th of July for a follow up visit. Dr Linden evaluated me again and I'm doing well as the bone is beginning to grow back. It sort of feels like the teeth are getting stronger too. Not painful, just a little sensitive, but since I know this is regeneration, I can handle it. Dr Linden also corrected my bite and now my teeth are perfectly aligned plus my wisdom teeth stopped biting the inside of my cheeks. I would recommend Dr Linden to any one facing this disease as it was not a terrible experience at all. And he has a very professional staff, Patti and Susan are great and even called after the surgery to check how I was doing. These are real professionals, you can't go wrong. Doreen R., Woodside, NY
If you are a serious chicken when it comes to dental care this is the doctor for you!
If you are a serious chicken when it comes to dental care this is the doctor for you! I learned that I had periodontal disease almost two years ago and I was advised that I needed surgery. When I found out what traditional surgery entailed I could not make myself schedule an appointment. I knew that if I went one time with all of the anxiety I was feeling and it hurt the way I had been told it would, that I would not go back to complete treatment! I kept searching for another way and finally I found out about Dr. Linden.
When I researched the LANAP procedure it seemed like a no brainer to me. Not only did it not entail the slice & dice, but the proof of results was there. I am now one month post-procedure & I would recommend this to anyone. Even as a lay person I can see the improvement as I look at my gums and that annoying breath issue from the bacteria under the gums is gone.
I was a little tired after the procedure since I had worked myself up, but I never felt any pain. The foods that I chose to eat so that I could be compliant with any immediate restrictions have me thinking about changing my diet full-time to this healthier regimen. Dr. Linden & Patti were so caring and gentle, calling to check on me & holding my hand every step of the way. As far as I'm concerned, this is the go-to doc for any dental issues.